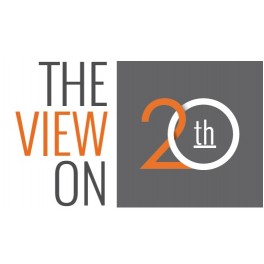 Your Review
Submit a Review

Resident Reviews
|Recommended: YesVery clean and friendly. — It's great We feel safe and welcome to live here.
|Recommended: YesSo far so good — Management is very kind and helpful. They are responsive as well. The apartment has definitely been lived in, but overall it will be a great place to live.
|Recommended: YesI think it is a great place to live and there are so many friendly people — It is a place that feels like home. Everyone is always so helpful and kind.
|Recommended: YesQuality Apartments, Improvements Could Be Made — The apartments are quality, the finishes are very nice. The grounds are well-kept and all inquiries are responded to by staff quickly. We really enjoy the hot tub and the membership to The Front Climbing Gym. The walls are thin however and we can hear our immediate neighbors fairly often. Parking is awful, there should be way more parking spaces available for the amount of people who live here - especially in winter.
|Recommended: YesThe View on 20th is an amazing place — The staff is amazing and the apartments are wonderful
|Recommended: YesNice apartments — Really nice apartments, wonderful amenities and you don't hear your neighbors often. There is no posted sign for when the hot tub closes, the parking availability is awful and you have to park in weird spots far away. Waiting list for a parking spot is kind of insane, and the air conditioner is beyond loud. I enjoy living here and can look passed the parking and the AC because it's a lovely apartment
|Recommended: YesOverall, a great place to live — It's awesome in terms of no annoying noise, but there has been painters tape all around the building for way too long and it smells a little funny in the entry way and elevators...,other than those couple things...it's new and nice 😃
|Recommended: YesI love where I live no complaints here — Amazing and quiet
|Recommended: Yes
Loved living here — These were the first apartments I lived in and I absolutely loved living here. Great management in the leasing office, great neighbors, and great maintenance. I couldn't have asked for a better setup. I had two small dogs and the open layout was perfect for them to have space to play in the apartment. Close and convenient to downtown and the trailhead which was exactly where I wanted to be. Definitely recommend My only complaint would be that I had an uncovered parking spot and people would park in my designated spot on the weekends. This is super frustrating. Even though there is a number on the ground, I wish there was a sign that said "for residents only" so those rude people wouldn't park in my spot.
Thank you so much Ashlie! We appreciate your review!
|Recommended: Yes
Great Neighborhood for All Kinds — Nice peaceful area of Ogden with plenty of outdoor areas to explore. The neighbors are really nice and very pet friendly.
Thank you for your review!
|Recommended: Yes
One of the best — For being my first apartment, this place is amazing. By far one of my favorite places I have lived. The parking is a little tough being that there is only one spot available in the lot per tenant, but the extra walk from Park Ave really isn't too bad. It at least forces me to get some exercise Other then that, no complaints. Also, the staff who run this place is AMAZING
Thank you! We appreciate your feedback!
|Recommended: Yes
Very good — very nice, nice people
Thank you for your review! We appreciate the feedback!